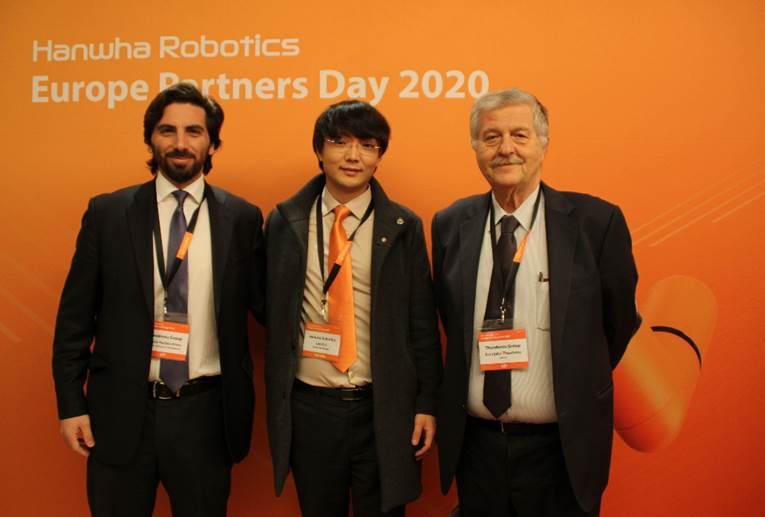 to provide new generation solutions using collaborative robots.
Theodorou Automation ABETE announces its cooperation with Hanwha Robotics, the Korean company for the production of collaborative robots (cobots). Hanwha Robotics is a subsidiary of Hanwha Precision Machinery CO LTD and specializes in the design and manufacture of state-of-the-art cooperative robots for industry and logistics. Hanwha's cobots are suitable for a variety of applications that cover a wide range of industry and logistics needs. They are designed to work with humans in a common workplace with the goal of increasing productivity, reducing errors and accidents at work.
With this partnership, Theodorou Automation SAICT, integrates in its range of solutions for the automation of production processes new generation solutions using cobots that are the future of industry and logistics and are the key component for the transition of companies to Industry 5.0.
See our solutions in detail here.